Current Page:
Home
>
Article
>Convert Video for Sansa Fuze
Convert Video for Sansa Fuze
Question one:
What formats does the SanDisk Sansa Fuze support?
Answer:
Audio Formats: MP3, WAV, WMA
Video Formats: AVI, MPEG4, WMV, QuickTime, MPEG2, ASF
Photo formats: BMP, JPEG, TIFF, GIF
Question Two:
Where can I download online videos and put them on my Sansa Fuze?
Answer:
Recently my friend recommend me a best way, now I will share with you.
Things You will need: Aiseesoft YouTube Converter Mate.
Function Description: Aiseesoft YouTube Converter Mate contains many urls of online video download sites for you, which is not only an online YouTube Video Downloader but also a Total Video Converter, which can help you download online videos and convert them to your Sansa, PSP, iPod, iPhone (3G), iPhone, Zune, Zune 2, Blackberry, Nokia, Creative Zen, Mobile Phone, etc.
1. Download Video
Please refer to: How to Download Videos from YouTube
2. Convert Video
Step 1. Add Video File
You can load your video by clicking "Add File" button or clicking "File" button, you can choose "add file" on a drop-down list.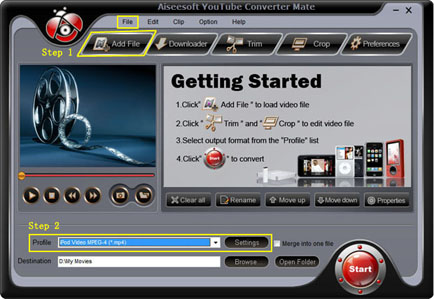 Step 2. Output format and Settings
From the "Profile" drop-down list you can find one format that meets your requirement. To have your own video settings you can click "settings" button.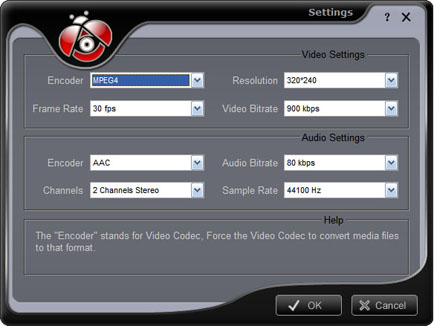 After doing the steps above, you can click "start" button to start conversion.

3. Edit Video
1. Trim any segment
There are 3 ways that you can trim your video.
a. You can drag the button to set the start and end time.
b. You can preview the video first and when you want to start trim click the left one of the pair buttons when you want to end click the right one.
c. You can set the exact start and end time on the right side of the pop-up window.
2. Crop any play region
There are 3 ways that you can crop your video.
a. We provide 7 modes on our "Crop Mode".
b. You can set your own mode on the right side of the pop-up window.
c. You can drag frame to set your own crop mode.
3. Snapshot and merge into one file
If you like the current image of the video you can use the "Snapshot" option. Just click the "Snapshot" button the image will be saved and you can click the "Open" button next to "Snapshot" button to open your picture, then put it in your Sansa as background. If you want to make several files output as one you can choose "Merge into one file".


4. Put Converted video on Sansa Fuze

Finally, please connect the Sansa Player to your computer by USB cable, then put your converted videos, music or captured pictures to your Sansa either by MTP or UMS transfer protocols .

Articles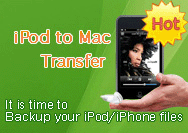 Latest News
partner